In times of ol', stories were told around a fire. Some stories based off reality causing what we now know as Urban Legends. As times progressed story telling changed form; especially with Urban Legends. In the most recent decade, internet has played a key role in creating iconic villains and scary stories. Probably the most famous is Slenderman; but there is one more who rivals Slenderman. This urban legend is more real and has been told in stories that make people question if it's non-fiction or fiction. This story is Jeff the Killer. And on this week's Blood Bank we will take a look at the project trying to be brought to life by Purity Films that focuses on Jeff The Killer
The original tale appeared on the scary story telling website CreepyPasta. The story is an article from a newspaper speaking about an ominous killer who is still at large, Jeff. The article focuses on a child who was visited by Jeff and bravely re-tells his tale. The scary thing is Jeff seems real. He speaks and he speaks well. A young 20 something goes insane and now has the insatiable thirst for blood of the innocence. As a killer he is also incredibly relatable.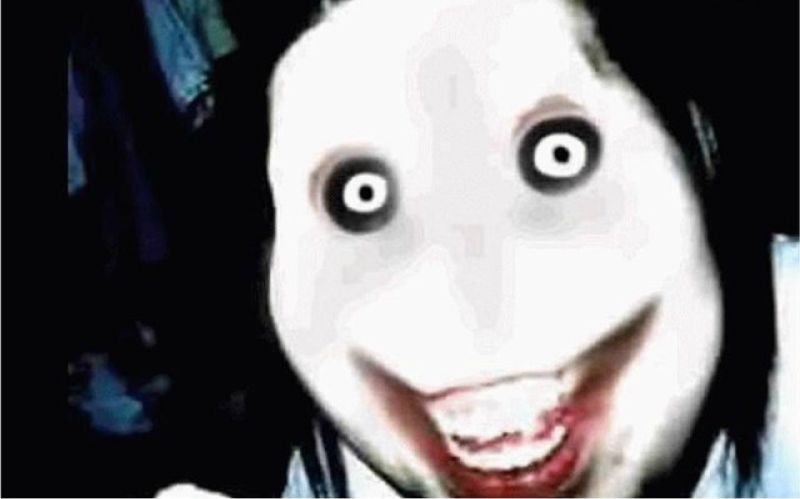 Purity Films focuses on making only horror films and filmmaker Podolyak Vitaly is dedicated to turning this creepy and disturbing urban legend into a feature film and are using Indiegogo to get your help! They are reluctant on how they will create the character. For the story itself, it will be an origin story. Here is the note written by Jeff himself introducing the audience to what kind of film it will be.
Hi everyone. My name is Jeff Woods. You may know me by the name of Jeff the Killer. I'd like to tell you my story.

         Yes, of course, I became insane, gutted my parents and older brother. But not everyone knows why I became a murderer.

         Many people believe that all of this happened because of the three bastards… The way they mutilated me was the necessary trigger that pushed me to revenge. I felt like an outsider even before this, but this insident completely destroyed me.

         My mom, my dear mom didn't support me, didn't help me to cope with the pain. My new face frightened her. I cut a smile on it to make her feel better. But she just kept crying… I realized that I was on my own.

         My family started to reject me. I felt a growing sense of anger at the world. It was the last straw.

         … You probably think me a heartless, callous bastard … And you are right to! I really didn't feel guilty when I raised my hand with the knife at each member of my family! And, you know, I felt better. 

         I like to kill, I like to see how people are choking in their own blood – it makes me feel strong, this way I can cope with my pain. They hope to be saved, but I know that the smile on my face will be the last thing they see. 

         It's impossible to describe. It's like a gift which is not in everyone's power, 

         like a chance to stand out from the ruck, 

         like becoming something beyond human understanding.
Jeff is an incredibly messed up person. The origin story will make Jeff a killer but as the audience we will sympathize with him. It will divulge into issues that come from bullying. Jeff was injured severely in an incident with bullies that caused his face to be burned. He went insane and a la Joker cut a smile into his face and then burned off his eyelids. Sporting a pure white hoodie, he will look scary as ever.
In the indiegogo; Vitaly goes deep into his description of how Jeff will be presented. It is an important aspect of the film due to him being such an internet famous legend. Jeff will be 18-20 and will be a modern, charismatic, attractive maniac who feeds off of his days being bullied. The film will focus on the relationship between Jeff and his brother who acts as the catalyst of Jeff's evolution from love to bloody killer. They plan to have the audience empathize with Jeff, not the victims. The deaths will be quick and brutal. In this case the bad guy will finally win. Don't fret, the film will not be an hour and half of murder. They will be adding depth to the character and telling a full story of a young man evolving into something evil. Mentioned in the Indiegogo, Vitaly is already working on a sequel and keeping it in mind while finishing the first one. The film will be raw, dark, and brutal; which is clearly seen by the teaser trailer which you can watch right below.
Intense, right? It is clear that Vitaly and Purity Films mean business when it comes to Jeff The Killer. The crew attached so far is Vitaly working as screenwriter, director, and editor while Anna Sas will act as screenwriter, cinematographer, and colorist. They have announced a casting for Jeff but they do not want to show him out of make-up to keep the legend real.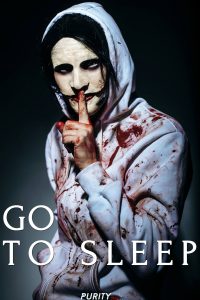 Their goal may be a big number but it rivals John Carpenter's Halloween's budget. They find that to be their lucky number. They would like to not make a mockumentary and really create something special that will last for years to come. When you are dealing with such an iconic internet character, you have to do this right and Purity Films understands that. If this project seems interesting to you and you cannot financially donate they would always appreciate a share.
But what do you get for donating? Well they are offering a ton of goodies that are sure to please any Jeff The Killer fan. They are offering a creepy poster, some cell phone backings, an HD download of the completed film and of course DVDs. Some of the more original perks include a bloodied shirt or bloodied dress so when you watch the movie you can match this new iconic slasher. For the right price you can even get yourself on set for two days or even more exciting; for a lump sum Jeff will kill you in your own personal murder video.
Regardless of what kind of money Jeff The Killer raises, Purity Films is persistent and guarantee you will see Jeff The Killer on the big screen. They will seek other financial backing. All they want is to create a quality film bringing Jeff to life and so he can haunt your nightmares.
Remember here at We Are Indie Horror's Blood Bank every drop counts. So anything you want to give they absolutely appreciate. If you cannot give anything monetarily please share and spread the word via social media. The Indiegogo is wrapping up and definitely needs all of our help! Be sure to check out the important links. There you can follow all the social medias and find out all the information needed to make this film a reality.