Within the horror universe, there is a great emphasis on the past. From nostalgic midnight screenings to intense trivia nights, horror fans have a tendency to look back and enjoy what was. After all, without the great films of the past, where would we be now? We are currently at an interesting point in technology, where not only is the way films are made being changed, but the way we enjoy them is also getting a remake. VR has been at the forefront fo tech talk for quite some time, and this week's Featured FearMaker, Dekker Dreyer, is getting ready to release his VR series, The Depths.
Dekker's introduction to horror came relatively early, but not how you'd expect. As the young son of a traveling marionette production duo, he was surrounded by oversized, eerie marionettes. These looming figures would tower over the young Dreyer, leading the way to his inevitable love for the macabre. As he grew older, Dekker became a night owl, staying up into the break of day, watching any horror, sci-fi, or fantasy he could find. He was drawn to the unique animation coming out of the 80's, particularly that of Heavy Metal Movie and Akira, which he'd equate to sorcery.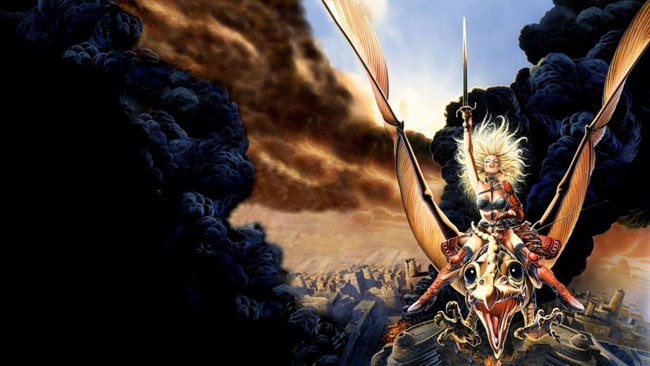 Dekker was also drawn to the slasher of the 80's, but it wasn't until he watched John Carpenter's The Thing and Kubrick's The Shining where he felt the spark of filmmaking. "When you tap into real fear, people being confronted by something they don't understand, that's when you've got something that sticks."
Before turning to a life of film, Dekker Dreyer has a laundry list of trades and experiences. From being taken hostage by Irish backpackers in the middle of the night in Australia to opening a restaurant in the lobby of a hotel in a psychic-ran town, there is little he hasn't seen or done or has had done to him.
Dekker spent most of his life on the East Coast, with a majority of time spent in Florida, he currently lives in Los Angeles, a city in which he has fallen for. He has written books, comics, and has written and directed several documentaries and series. He currently works as head of creative at Clever Fox, a virtual reality production company. Clever Fox has been gaining steam since their inception in 2015 and have been featured on Nerdist, LA Times, Variety, and have made projects for titans like Fox and Disney.

In his latest endeavor, Dekker Dreyer created a series for Clever Fox called The Depths. The show takes place in 1994 when the fishing vessel The Wanderlust went missing. The Depths follows the crews terrifying last days, all in 360° virtual reality.
Much like the Enterprise, Dreyer is at the forefront of a new frontier. VR has often been talked about as the next step in horror, as it's ability to be fully immersed can create a fun, scary, and unique point of view to our beloved genre. Dekker Dreyer is trekking new ground, and we can't wait to see how it turns out. The Depths is currently available on most VR platforms.