After Dark Films will be returning their weekend film festival titled, 8 Films to Die For with headlining film "Re-Kill"! Check out the official press release below."
AFTER DARK FILMS ANNOUNCES THE RE-LAUNCH OF IT'S FAMED '8 FILMS TO DIE FOR' HORROR BRAND AND NEW PARTNERSHIP WITH TWENTIETH CENTURY FOX HOME ENTERTAINMENT
Contagion Horror Epic Re-Kill Spreads Fear as the First Film
Released in the Bloody New Series
The Terror Hits Theatres October 16th, 2015
Los Angeles, CA (July 20th, 2015) – After Dark Films has established a new working partnership with Twentieth Century Fox Home Entertainment to release 8 Films to Die For a teeth-shattering line up of 8 terrifying horror features. This agreement is a huge step forward for the horror giant, After Dark Films, and famed media distributor Twentieth Century Fox Home Entertainment.
"We are excited to be showcasing these films with Fox. They are such an experienced and enthusiastic partner and we know that 8 Films to Die For is in the most capable of hands." – Courtney Solomon, CEO of After Dark Films.
The first in a panic inducing line up of horrors is Re-Kill, the epidemic horror film written by Michael Hurst (Room 6) and directed by Valeri Milev (Wrong Turn 6: Last Resort). This highly anticipated and terrifying film focusing on a devastating outbreak is the perfect pick to kick off the highly touted  8 Films to Die For re-launch.
"With this new line up we are delivering to our fans the film they have been waiting for, Re-Kill. This post-apocalyptic feature is our most highly anticipated horror film to date," says Stephanie Caleb, EVP, Creative Affairs & Acquisitions of After Dark Films.
Official Synopsis:
It's been 5 years since the outbreak that wiped out 85% of the world's population, but the war between Re-Animates (Re-Ans) and Humans wages on, as most of the major cities are still uninhabitable. Within the few surviving cities, the Re-Ans have been segregated into "zones" and are policed by the R-Division of the QUASI S.W.A.T. Unit who hunt to re-kill the Re-Ans in the hope of quelling a second outbreak.
8 Films to Die For and Re-Kill will have a limited theatrical release, nation wide, on October 16th, 2015.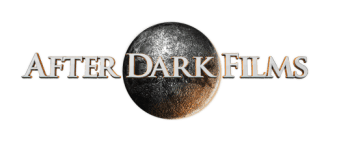 After Dark Films is an Independent motion picture studio formed in 2006 by director/filmmaker Courtney Solomon and Hong Kong based real estate magnate Allan Zeman. After Dark Films' first motion picture film release was An American Haunting (2006) starring Sissy Spacek and Donald Sutherland. Co-founder and CEO Courtney Solomon wrote, produced, and directed this film under the newly formed After Dark Films banner. An American Haunting reached number two at the box office the opening week of its release.
After the release of An American Haunting, partners Solomon and Zeman formed a multiyear marketing and distribution deal for Horrorfest "8 Films To Die For" between After Dark Films and Lionsgate Entertainment, with After Dark handling theatrical marketing & releases and Lionsgate handling the distribution of all the ancillary forms of media (Home Video, Pay TV, Pay Per View). After Dark Films released Horrorfest 4 in theaters on January 29, 2010.
Building on the success of Horrorfest, After Dark released their first 8 originally produced horror films in January 2011 under the moniker After Dark Originals. After Dark Originals 2 was released in the third quarter of 2013.
After Dark Films and Dark Castle Entertainment debuted their new action movie franchise After Dark Action in 2012. The first generation of After Dark Action included five original, adrenaline pumping films starring international stars such as Jean-Claude Van Damme, Dolph Lundgren, Peter Weller, Jim Caviezel, Cung Le and Christian Slater. After Dark Action showcased the movies theatrically as a commercial film festival in markets nationwide and VOD on May 11th, 2012 with After Dark handling the theatrical marketing & releases and Warner Brothers Entertainment handling the distribution of the ancillary forms of media (Home Video, VOD, Pay Per View, etc)."