Those who follows We Are Indie Horror are well aware of the trials that were presented this week to the team – Candi's Lab Season 2. All week we were in a studio shooting the latest adventures for Candi Fear and her self. Compared to the first season though, we have taken it up a few notches and have thrown in many new surprises. One change we made was adding more segments, something different which takes us out of the lab and allows other independent horror artists to show their craft. One such segment was directed by this week's Blood Bank's director, the incredibly talented and visionary filmmaker Joe Magna. This week we will take an in-depth look at the crowdfunding campaign which deserves all the shares Joe Magna's Dummies. Welcome to We Are Indie Horror's BLOOD BANK!
Watching a visionary director like Joe Magna work is something of true beauty. His mind runs with everything horror and can take something as simply as book shelf and make it scary. Joe is an incredibly passionate artist who loves all things horror. Each day on set he showed off his love for horror via his shirt. Be it a Susperia or Friday the 13th t-shirt, a passion like Joe's is unmatched by most.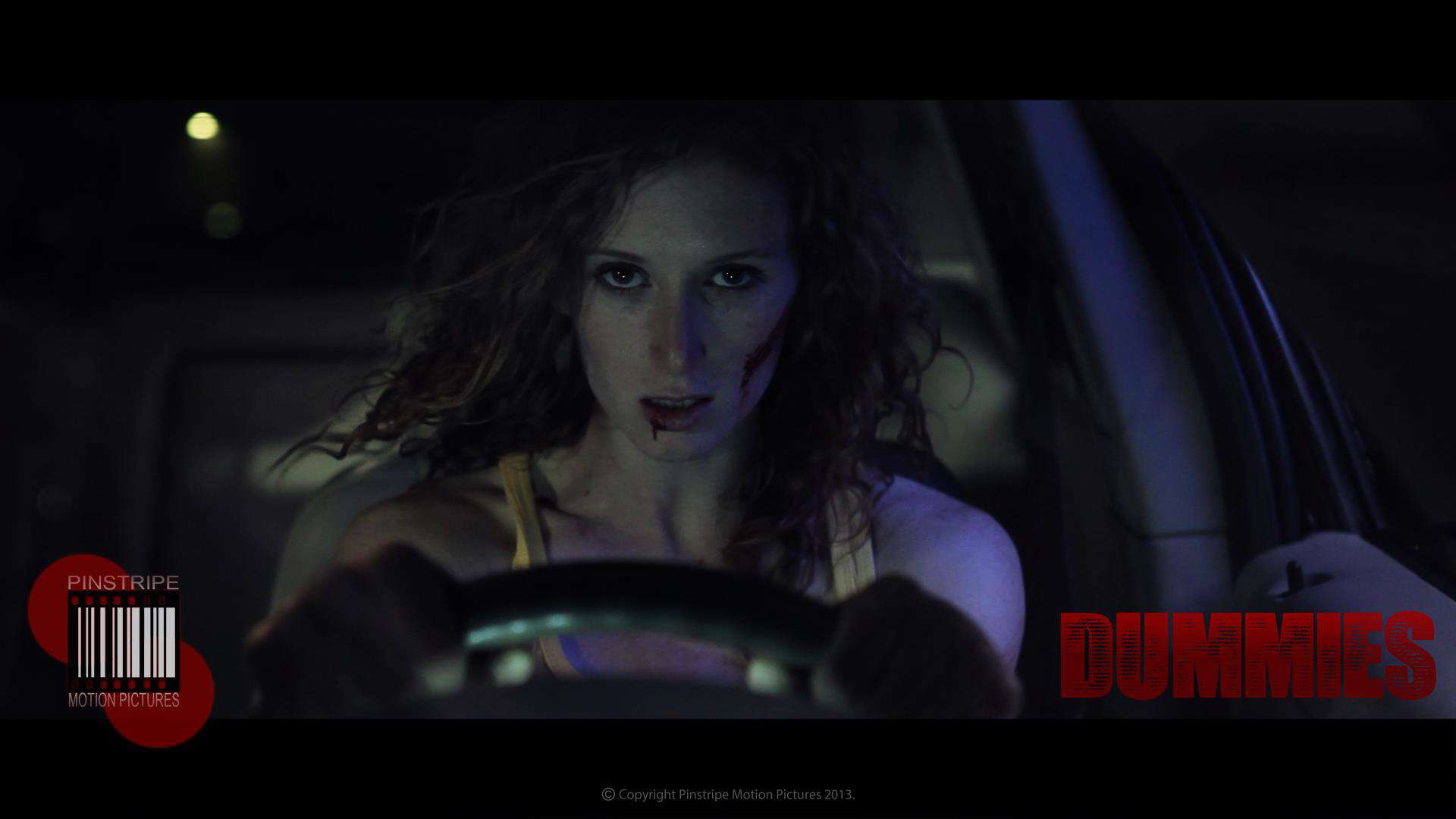 Dummies is the latest project coming out of the twisted mind of Joe Magna. A few years back, him and his crew shot a teaser for this 70's and 80's slasher throwback with a very modern look. As things do in hollywood and the movie business it took time to get the look and feel he wanted. Other projects that popped up took his attention away from Dummies but it never wained his desire and need to create the story of fear and terror. It is now time that Joe Magna and crew are looking for help to get Dummies created. The story is as follows:
When teenage horror fan, Sean Castle, wins two infamous Crash Test Dummies who were said to be found next to the dead bodies of the notorious horror movie copycat serial killers, The Markos Brothers. Meanwhile Sean's older sister, Jess, is hosting a slumber party and play with an Ouija board for fun but weird things start happening and one by one Jess' friends turn up dead.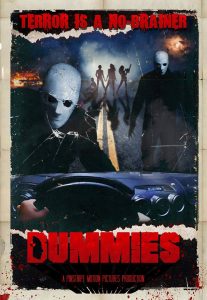 Coming from Pinstripe Pictures, Dummies seems to take slasher to a whole new level. Could the Dummies be possessed or is this all an elaborate prank or even something completely different. The teaser does not give much away but sure entices any viewer. Pinstripe Pictures is compiled of the writer and director Joe Magna, incredibly talented cinematographer from FearMaker Todd Nunes' All Through The House Ryan Anderson, and producer Joshua Komer. Recently the team has grown and added on actress and producer Cimcie Nichols. Together they have worked diligently to bring the word a full feature length feature film of horror with Dummies
We are well aware the cost of making a film and what Dummies is asking for is nothing compared to what a standard low budget feature would cost. With the proposed $15,000 they plan on using it wisely. They shoot to propose the raised funds to investors to match. In the film industry it is important to investors to see that there is an audience who supports you and Indiegogo allows for that outlet. The actual budget for Dummies sits around $40,000. Besides the obvious of paying for locations, gear, props, etc, they have accounted for the cost of the Indiegogo fees as well as an attempt to pay the cast and crew. In such a small community and tirelessly passionate genre when working for free on cast or crew it becomes exhausting. Usually on these smaller type projects the crew is wearing multiple hats and performing many different tasks. Why do they do it? Out of love of course. It is every filmmakers dream to be able to pay their cast and crew when first starting out. Joe has the experience and knowledge of a seasoned professional and is ready to use it towards the greater good. As in any good horror movie, the effects and gore is how to spice up a kill. Especially since all kills and effects will be done practically, as they should be! A decent portion of the budget will go to just that and help create an in your face type slasher film with plenty of blood to satisfy the hardest horror critic. And last but not least the budget will go to feeding the cast and crew. While on a long shoot like this one, people need to eat. Film sets run around food and Pinstripe Pictures knows how important it is to make sure everyone stays feed and happy on set.
As in any good crowd funding campaign, the perks for donating are important. Dummies offers everything from a thank you in the credits to a character being named after you. In between you find cool toys like a signed poster by the cast and crew. Also props that were used directly on sent will be mailed to you – so if that is one of the perks you receive expect a bloody weapon to appear in a box. One of the most intriguing perks and here at We Are Indie Horror personally believe is worth it is the option to have one of the custom made masks sent to you. The masks worn by the killers are hand made and unique to Dummies creating a fun piece of memorabilia that could be worth a lot one day. Many other perks are offered but you have to go check out the Indiegogo to find out what else you could receive.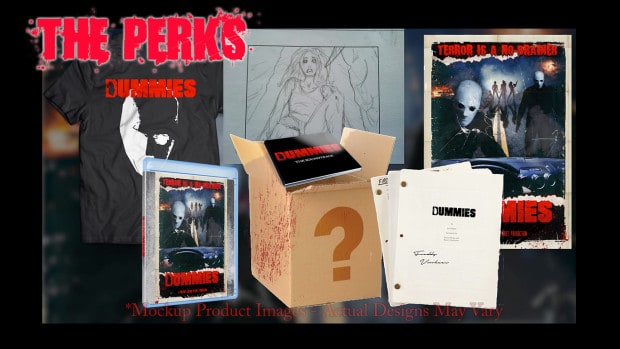 Joe Magna and Pinstripe Pictures are bringing to life their love and passion for horror with Dummies. It is a project made for the horror fans by ultimate horror fans. We Are Indie Horror has personally spoken with Joe countless times about horror films and have seen the man work and we vouch for him as a talented and inspiring individual. He knows his horror, he knows his art, and he along with his team will create a wonderful horror film that will thrill, scare, and twist even the toughest horror critics. Don't believe us? Check out the teaser trailer below. Remember if you cannot donate monetarily – PLEASE SHARE! If you share one project this year, this is the one to do it. This is We Are Indie Horror's Blood Bank – Where Every Drop Counts!