Welcome to We Are Indie Horror's Blood Bank. This week we will be taking a different approach. Usually the Blood Bank takes a look at a crowdsourcing project that needs the communities help, but this week we flip things around a bit. To prove that crowdfunding works, we are going in depth with a new slasher film coming out of Ohio that raised their target goal in 13 days and still continues to bring in money to help give the production life.
Writer and Director Tory Jones of Jonestown Films had an idea back in 2013. The idea involved a character that is unique and terrifying which belongs on the Indie Horror scene. The new slasher stands seven feet tale and sports a mangled burlap scarecrow mask while wielding a gigantic bowie knife. He is known as The Wicked One. Initial production wrapped on The Wicked One in Fall of 2014 but as is the film industry, misfortunate took over. Now the feature has to reshoot and needed the help of indie horror fans to truly bring the vision to life.
With a Halloween 2016 release date in their cross-hairs, Jonestown Films needed a plan. Indie horror bases itself off of teamwork. Tory Jones knew this as the secret to success therefore allowing him to open himself up to a partner in crime for the creation of The Wicked One. Enter Studio 605. Studio 605 comes to The Wicked One with a numerous amount of shorts and three completed features under their belt. They present a brand new opportunity for the film by bringing a knowledgable and experienced production team to the project. With the jump on of a new production team the script received a nice re-write allowing for the character to be more scary and unique. Instead of rehashing a formula from the past, they have now created a contemporary character bringing an original twist to the slasher genre.
Now a professional crew is onboard allowing The Wicked One's sensational cast shine. The film stars Indie Horror Scream Queen Katie Stewart and horror veteran Dale Miller from 2009's Hell House which also starred another The Wicked One co-star, WWE wrestler Al Snow. To make the connections even more fun, Al Snow co-started along Katie Stewart in 2011's Overtime. Rounding out the cast is the seven foot tall monster actor Jack Norman who has played both Michael Meyers and Jason Vorhees in fan films. It is safe to say he has the ominous slasher killer presence down.
The story of The Wicked One is as follows:
One of the most dangerous and prolific serial killers of all time escapes from imprisonment and returns to his hometown to continue his rage and chaos on the unsuspecting people of Carpenter Falls. But as he returns he finds his crimes and legend are being exploited in the annual WICKED FEST event. Now The Wicked One plans to shut down the promotion and spill some blood in the process.
We Are Indie Horror had the opportunity to speak with Roman Jossart, producer at Studio 605, who is helping to bring The Wicked One to life. What follows below is the exclusive interview, giving an in-depth look into the success of a campaign and the history of Roman.
WAIH: What is your history with Horror?
R: Where to begin. I remember at a young age sneaking into my grandma's room late at night because she would let me watchTales from the Crypton Scifi. That might be the one thing i can remember from my start with horror. When I was 13 I started up a haunted house in my hometown and it really forced me into watching classic horror films such asNightmare on Elm StreetFriday the 13thand so on. It was that experience that really made me love horror films. At 15 I went to my first horror convention and it was game over from there. I've been loving and making horror films since. 
WAIH: Why Horror for you?
R: The thing about horror that I love the most is everywhere you can take it. Inside a horror film there can be elements of romance, mystery, action, and comedy, it's not just solely "scary". Horror films are fun to make and a great time with friends. I really think that is why I love working in the genre. I mean who doesn't love spraying people with tons of fake blood?!
WAIH: Studio 605… who, what, where, when, and why?
R: Studio 605 consist of myself, Brandon Prewitt and Jack Norman. We are primarily a film production company, shorts and features. We've done other things such as music videos, events, and such. We are located out of Cincinnati Ohio and have been in business since 2013. The three of us have an extreme passion for film-making and give each other strength where ones weak. We are a pretty unstoppable team.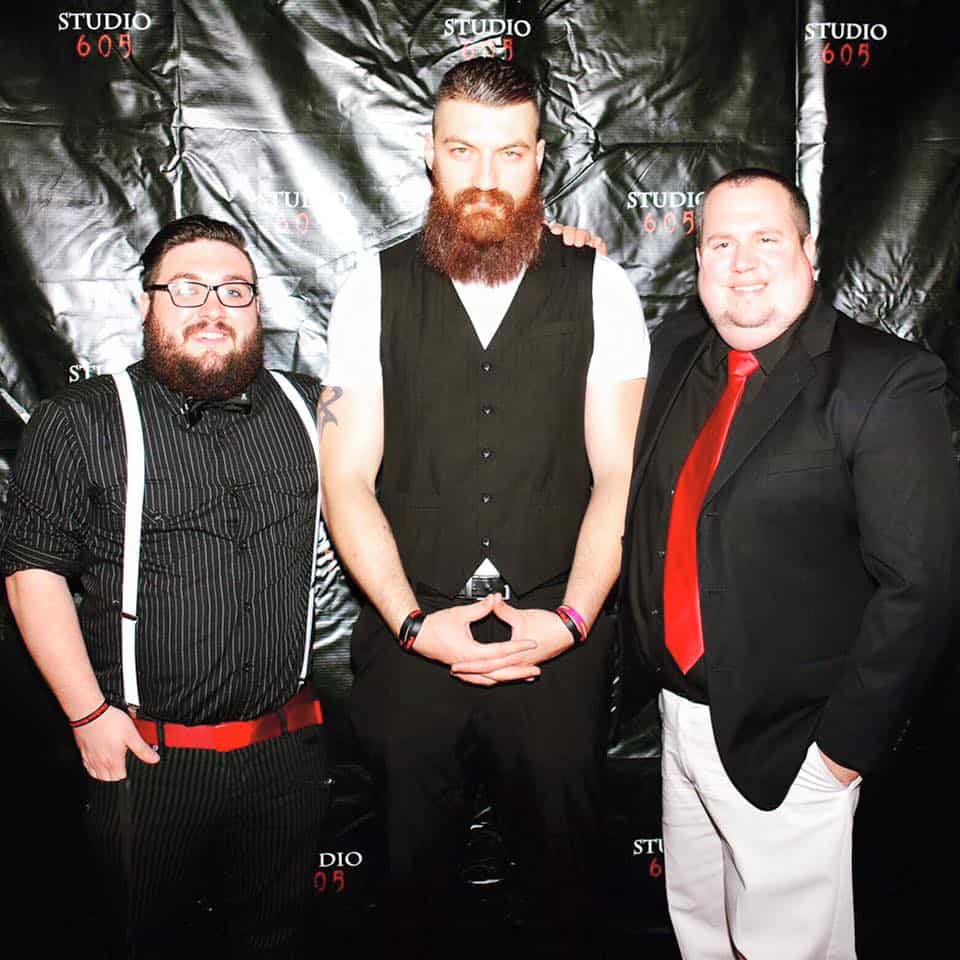 Right to Left: Roman Jossart, Jack Norman, Brian Prewitt
WAIH: What about The Wicked One drew you and your company to it?
R: Last year Jack was a part of the film and his character really looked "wicked". I still say to this day Jack's never looked scarier and he was the killer in my Campground movie! I really wanted to be a part of it and Tory Jones (the director) gave me a small acting role as a deputy sheriff. After events that unfolded during production and post production of the film it was ruled as "un-editable" and Tory then reached out to Studio 605 to help revive his film. 
WAIH: Why crowdfunding?
R:Crowdfunding to us is a great way to let the fans and public in on the film-making process. After already making the film once and exhausting most resources we felt this was the best method to regain those lost resources and funds. 
WAIH: What was the original cut like?
R: From someone who was outside that film I can only speak from my personal feelings from what I saw and that is, it just wasn't the film that had been promised to the fans. Their were just certain aspects and events that happened during production that should have been avoided and it really rendered the film in the post production stage. 
WAIH: What was it like to come into a project that was already created?
R: That actually is one of my favorite things about this project. It shows that people are really seeing our passion and progress here at Studio 605 and are wanting to bring us on to bring their visions to life which is an incredible feeling to me and I'm sure others at 605.
WAIH: What was the creative process with Tory Jones like? Do you have any creative influence on the project?
R: Tory is very open to suggestion yet still has a very strong vision for what the film will look and feel like. We are still in pre production and determining certain aspect of the film creativity wise.  On this film I do have creative influence as I will be serving as the Director of Photography. I'm really excited to bring my own feel to the film!
WAIH: How did you handle coming into a project that was already pretty much creatively set?
R: One exciting part about this film is the story is getting a bit of a face-lift and if I might say, it's a much better story and brings a whole new life to the character. So for the most part we are creating a new "creative influence" for the film, one people should love!
WAIH: Your crowdfunding campaign is a success making the budget in under 2 weeks which is incredible! How did you do it? Any secrets or special plans that lead to the success?
R: Neil, I cant even express how happy that made us and Tory. It just goes to show we are building such an awesome and loyal fan-base. There was no big secret other than promoting before launching the campaign. We have a great cast and crew on this film and they all helped in promoting the campaign which in result helped us. I strongly feel we can hit $5000 before it ends. 
WAIH: Where do you see indie horror heading into 2016?
R: I really don't know where I see it heading. I see this area of film-making getting harder and harder which can be a positive thing but does make it harder for those wanting to start. One thing that is great about those wanting to start in 2016 is we have so many resources we never had even 5 years ago. The iPhone is a great example. I hope Indie horror gets more of a fan or cult like following then it has. One thing I feel that really helps indie horror is how boring Hollywood is getting. Now I for one love superhero films, I'm one of the biggest nerds you'll meet, but when hollywood is nothing but Superheros, remakes, and sequels people tend to want something new which helps us indie folks alot! I'm not sure where its heading but i'm excited to see!
---

The Wicked One continues to raise funds to only make the project even better than expected. Although crowdfunding hit it's goal, the more money that goes into a project allows for better equipment, a better post production process, and even a marketing plan. By donating you have the opportunity to receive a slew of awesome gifts. One that stands out to We Are Indie Horror is the masks. There seems to be two different masks in the film. The mask of the killer is sold out but the masks for the mysterious group called The Order can still be received. (Picture Below)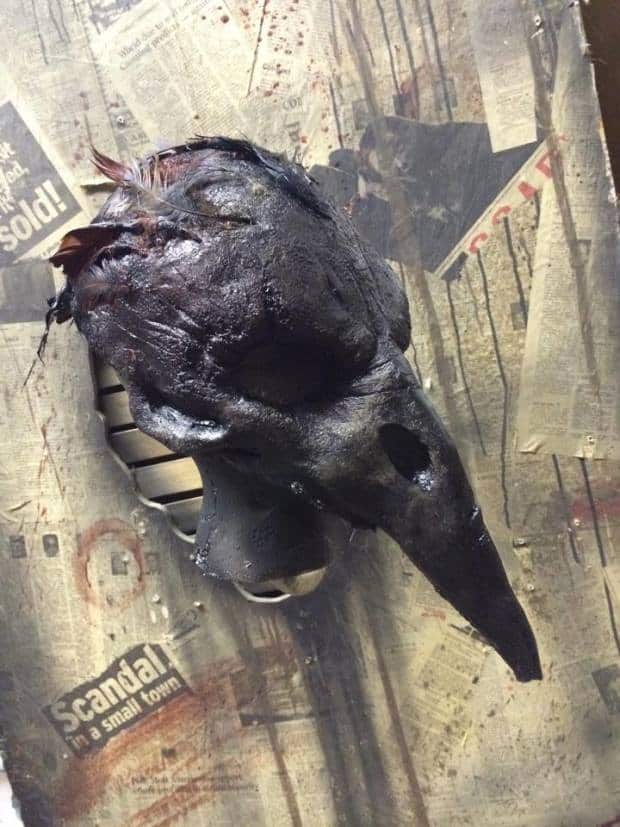 So as is any Blood Bank we still ask to help out anyway you can. By following the important links below you can learn much more about The Wicked One including up to date information by following through social media. If monetarily it is difficult to help this time of year, be sure to share this article or any social media page for the film. Remember– this is We Are Indie Horror's Blood Bank where Every Drop Counts!