Every year, more and more haunts pop up in Southern California. With each new haunt that pops up, there are new techniques and twists to keep each haunt unique and scary. In Anaheim, California, just outside of Disneyland is a haunt that mixes classic with some new and fun tricks. Currently in their second year, Motel 6 Feet Under is causing waves in the haunt world, and they are well deserved.
Hidden behind a freeway, Motel 6 Feet Under isn't exactly easy to find. Once found, however, guests are treated to quite the entertaining haunt. Outside are tall creatures eager to greet victims before they check into the motel, along with a merch booth and some snacks. Learn about Mable, the spirit of a young girl who rests eternally within the walls of the motel. Once you enter, you become her play thing, and she'll do anything to keep you from escaping.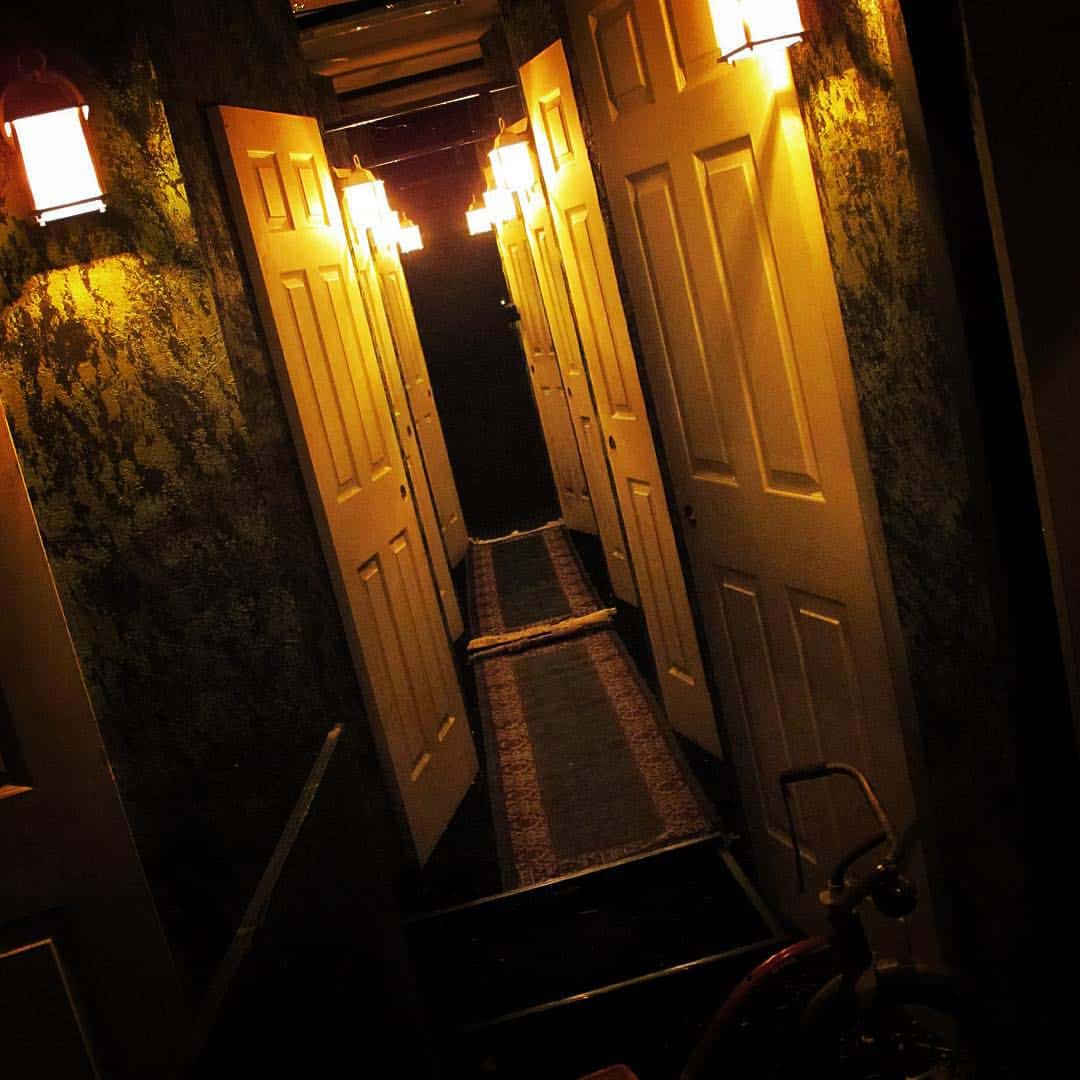 Upon entering, you are greeted by a bell boy, who escorts you into the maze, and when we say maze, we mean it. Once inside, it becomes hard to make your way, as corridors seem to end unexpectedly, and rooms magically appear out of nowhere. Filled with twists and turns, ups and downs, and one scene in particular that left us shaking.
After we finally found our way out of the motel with grins reaching to our ears, we found ourselves trying to get back in line to do it again. Motel 6 Feet Under is part throwback to more classic mazes, but with updated technology and gags that are guaranteed to make you jump out of your pants.
Motel 6 Feet Under is open now through November 5. Tickets are just $15, $25 for front of the line, and they have a special two tickets for $20 on Wednesdays. More information, including directions and FAQ's can be found on their website linked below.