Every once in a while a certain title for a film comes around and you cannot help but be interested. Such is the case for a new Kickstarter which We Are Indie Horror has stumbled upon; Six Hot Chicks In A Warehouse. We know what you are thinking; it sort of sounds like one of those films where half naked girls just run around screaming with terrible camera work and even worst sound effects. Well think again, the film is created by Simon Edwards who knows his horror films and grind house films backwards and forwards and will not disappoint with something silly. This is We Are Indie Horror's Blood Bank so strap yourself in for this wild ride.
Simon Edwards describes his film as "a neon soaked ultra violent grindhouse style horror movie" during his opening statement on the Kickstarter. The project was created back in 2011 being influenced by genre specific films such as Hobo With A Shotgun, Dead Hooker In A Trunk, and the recent sensation Turbo Kid (now available on Netflix – Do yourself a favor and watch it). Unlike most films, Six Hot Chicks In A Warehouse had the title first then the story was built from it. Although unusual, that process allowed for the characters to be built in such a way that makes them interesting and real.
When looking for what the film is about, the information came back negative. We sought it out for you. Be cautious it is very ambiguous as to not cheapen the story or give any spoilers away. We hate spoilers! The official synopsis reads as follows:
A young model, Mira, is unknowingly drawn by photographer Adrian into a disturbingly calculated scenario with five other models in what is promised as a shoot of a lifetime. As the seemingly innocent scenario begins to unravel it becomes clear that the not so normal mind of Adrian himself isn't all they have to worry about.
The film will be starring Jessica Messenger, Dan Palmer, Sabine Crossen, Jade Wallis, Sandra Huzuneanu, Elesha Thorn, Max Rudd, Lucy-Anne Brooks, Chloe Toy, Holly Springett, Jesse Jane, and Oliver Malam.

The film is written and directed by Simon Edwards. Having a passion for the drama side of film, he began his career as a writer. His debut script was selected for the British Horror Film Festival. Afterwards he quickly made the transition to director and created his first short Drive-By Sunset in 2011. His films always contain a unique and distinct visual style while he pays extra attention to his characters to bring you the best feelings possible.
We Are Indie Horror had the opportunity to speak with writer and director Simon Edwards. We asked him questions about the choice of style and a few other fun tidbits to get some more insight into Six Hot Chicks In A Warehouse. This is the interview that followed.
---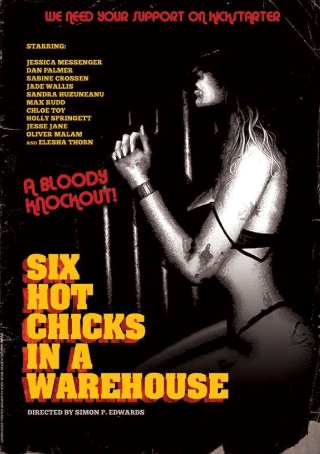 WAIH: You switch between Drama and Horror when it comes to your films. Why?

SE: I strongly believe that raw human emotion is what makes a horror movie special. If you don't care about the characters then there is little point in seeing a film through to the end. I get a buzz out of challenging myself with different styles whilst trying to keep a signature attention to character detail involved in everything I do. I think strong characters is really what stands SHCIAW in good stead in the genre we are trying to place it.
WAIH: Which genre is more challenging for you and why?
SE: I find horror more of a challenge. You have a number of external elements on top of the actors performance which add to the prep, shoot time and even the practicality of a shot.
WAIH: Tell us the story behind the title? It seems very random. Was it?
SE: Honestly, I used to write a lot of horror and went through a stage of watching the strange and just plain weird. SHCIAW came from generally wanting to catch and divide opinion as well as thinking of a premise with as few locations as possible. Unfortunately at the time I didn't realise a warehouse could be so expensive with all the essentials such as electricity etc! A name is a powerful marketing tool but can also be your worst enemy when it comes to people's assumptions. 
WAIH: How long have you been trying to get this script off the ground?
SE: Oh wow.. 4 years now. This film has had a UK version, a USA version set in California and even a version set in a villa in the balearics. We always knew this was a good script it's just making sure that it was done right. If the film was done in a style it wasn't written for it would be completely wrong and I would have hated for that to happen. It's only the last year and a half really that I've even contemplated directing myself and that's purely knowing the attention the film will get. Over the years I have had several interested parties in the script but it never happened either for creative disagreements or financial. 
WAIH: When shooting your scenes back in October, what was your biggest challenge? 
SE:
 Lack of money. Without a doubt. Ask any indie film maker and I'm pretty sure they will tell you the same thing! On top of that when you are shooting on such a tight schedule time can become your enemy also.
WAIH:  Did you always know you were going to run a crowdfund for the film or did this come out of necessity?
SE: Crowdfunding was something we decided would happen when i chose to take the film on myself. I think the best thing about funding a film that way is you get to see in real figures whether there is a market and an interest in your product. I haven't felt a sense of relief like I did when pledges started coming in for a long time. 
WAIH: Your campaign is running pretty solid. Any advice for people attempting to begin their own crowdfunding campaign?
SE: We actually made our goal today with 14 days to spare so we are now on to taking the campaign to the next level. In terms of advice.. Firstly be open and honest. Make an effort to show people your vision of what you are trying to achieve and also make sure that you are offering people something fair for their hard earned money. We have tried to offer some very cool perks in the campaign which is still running and all of the perks which involve the film itself are strictly limited and this runs until 8pm uk time on 26th February (sales pitch).
---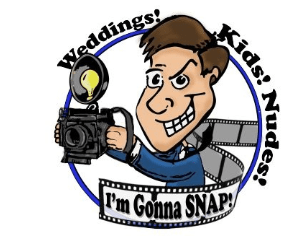 As Simon stated there are some cool perks still available. There are limited edition Blu-Ray's available as well as limited edition pop vinyl figures of the bad-ass main characters. Most perks come with awesome items such as invites to the premiere and a signed poster. They also offer a custom shirt. Although they have reached their goal, there are a few copies left of the limited edition Blu-Ray which you will for sure want to have.
Each donation will go to help make the project even better. Do yourself a favor and click the links below to see the awesomeness that is Six Hot Chicks In A Warehouse. Remember this is We Are Indie Horror's Blood Bank Where Every Drop Counts.