For horror fans, Hellevator is a one of a kind gem in the none too often horror game show genre. Now, the GSN horror themed game show is making its much anticipated return this October with its newest, and second, season.
The game show, hosted by the Soska Sisters, Jen and Sylvia Soska, features contestants riding on a hellish elevator and taken on individual challenges based on macabre and horrific legends. The haunted elevator takes contestants into the bowels of a warehouse where they must compete in levels  of challenges and make it back to the elevator in time and join awaiting contestants before its too late.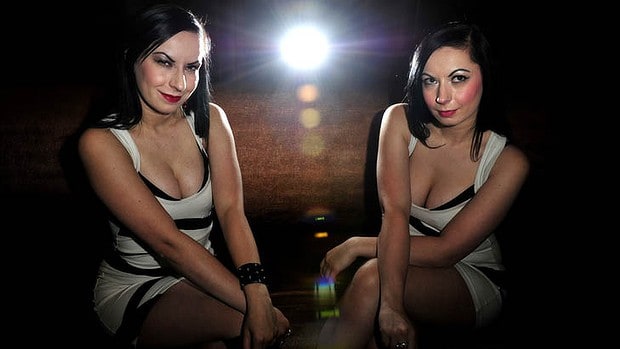 With season two just around the corner– a month away as of this writing– We Are Indie Horror has a short clip for the upcoming season two premiere, which proclaims, "Axe and ye shall receive." Hellevator season 2 makes its return to the Game Show Network on Friday, October 7th at 9/8c. Check out the clip below.
You can follow all the latest on the TV show and its upcoming season on Facebook and Twitter, @HellevatorShow. Check out the Soska Twins official site, and follow them on Twitter @twisted_twins.
Hellevator is a Blumhouse Television production, produced by Jason Blum (Paranormal Activity and Insidious) and Todd Lubin.