"Lillian is past, present, and future," one of the spirits said to me in a claustrophobic, locked room full of baby dolls, "Do you want to find out what I mean by that?" I nodded, yes, I did.
Following the story of a girl named Lillian, trapped in purgatory, The Uninvited: Awakening, keeps you guessing as you explore the preserved and untouched cellar of the turn-of-the-century Graham Court building with the help of a theatric troupe of restless spirits–some vengeful, some lonely, some who just want a playmate in purgatory.
Creator and producer, Dalton M. Dale really has his work cut out for him in this location. The Graham Court cellar is massive and creepy to begin with. But with help from co-producer Michele Ware, of Hoodwinked Escape and a great team, really makes the space feel as if you are no longer where you were when you entered. Minimal sets and impressive effects help bring the cellar to life. With a talented cast of 45 actors, stunt performers, and aerial artists, there are times when you truly feel surrounded by the purgatorial presences.
It's a dreamy, psychological kind of scare at work here, and not as much of a jumpy, reactionary scare that you normally expect from a haunted house. There's a moment of true anxiety when a spirit first pulls you away from the people you entered with and begins to lead you on your own, personal path that slowly reveals the suffering and torment confined in this purgatory.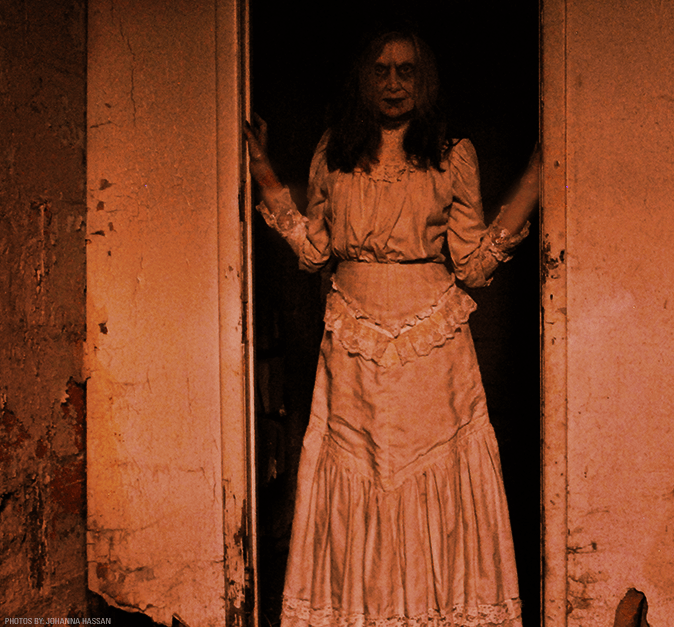 Without revealing too much, you will encounter numerous, small scenes as you explore the basement. Everyone in our group experienced entirely different scenes that ultimately converged to weave the tale of Lillian and the trapped spirits. Being pulled from room to room, zig-zagging across the basement, adds to the disorienting feeling of being underground in the labyrinthine space. But half an hour doesn't feel long enough to fully experience this haunt for its total potential. The Skeleton Key hour-long treatment (an additional package you can purchase with your ticket) undoubtedly gets the full story line across in a more cohesive manner.
All in all though, this new, immersive haunt is definitely not one to miss if you're in the New York area this month. It's thrilling, frightening, even titillating at times. You will be touched and you will be grabbed, but there is a no-touch, "chicken" option if you'd rather not. Be sure to wear clothes that you don't mind getting a little dirty. And hopefully you don't mind a little blood.