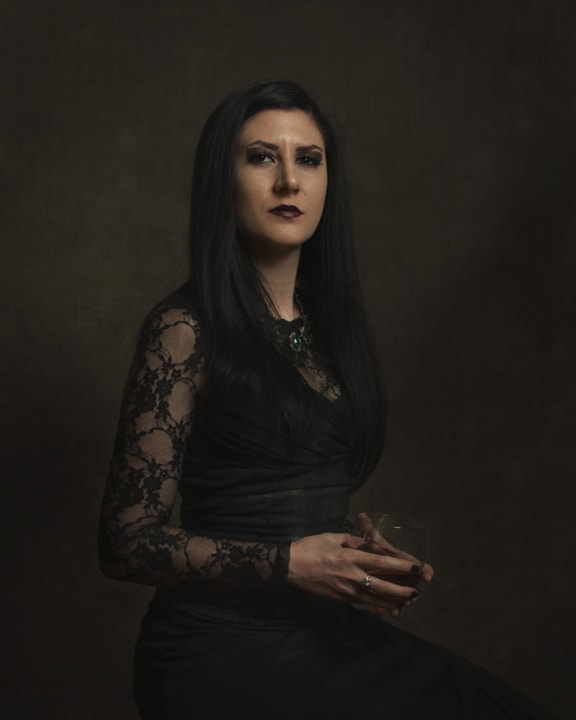 The duo of Terrance Zdunich and Saar Hendleman are incredibly busy with their latest project American Murder Song. It seems as if every week we have some sort of news for you about the unique music group about death and murder. Today we tell you about the latest addition to the American Murder Song collection, which is out now just in time for their tour, correction wake.
The third EP, titled III. The Reckoning has hit streaming services and their website as a download last week and it features an incredible talent. Lindsay Schoolcraft, studio musician for the British goth metal band Cradle of Filth joins the star of Repo! The Genetic Opera and songwriters of The Devil's Carnival for a tale of murder on the newest EP.
For those unaware, the story thus far is as follows:
1816, The Year Without A Summer, was an infamous year. A natural disaster blew its vengeance over the American northeast until every damn thing was froze, and the ground became death. Trapped indoors, Mary Shelly penned her classic novel FRANKENSTEIN. Two hundred years later, cult film composers Terrance Zdunich (REPO! THE GENCTIC OPERA) and Saar Hendelman (THE DEVIL'S CARNIVAL franchise) are resurrecting that fateful year as the setting for a bitter new batch of murder ballads.
The first EP, I. Dawn, the duo told tales of killer youngsters as the new America moved west. The second EP, II. Providence explored the hunting grounds of America's first female serial killer. Now they explore the desperate crimes of those devastated by The Year Without A Summer. III. The Reckoning includes a narrated murder confession titled June which is performed by
Lindsay Schoolcraft. She tells the fate of her family farm, a property that she inherited by way of bloodshed, that is now useless due to the agriculture ruin brought on by the treacherous year. Check out the trailer below.
The track list for III. The Reckoning looks like this:
1.) The Year Without A Summer

2.) June

3.) July

4.) August

5.) Pray
You can listen to III. The Reckoning by American Murder Song online today. The duo invites you out to experience the music live this fall as they head on The American Wake Tour. All the tour stops will feature a meet and greet with Terrance and Saar. All ticket orders come with free downloads of the new EP and you can purchase or pre-order tickets are the link below. Check out the tour dates below the trailer.