Deep in the neighborhood of Sherman Oaks lies one of the most impressive Halloween yard displays we have ever seen, complete with talking trees and an impressive water fountain show. They call this yard Boney Island
At first, you wonder to yourself, "Which house is it?" until you see the skeletons riding around on magic carpets several feet above the homes, then it becomes pretty clear. The truly incredible display has been an annual event since 1998, with a few years off in the middle, returning in 2011 bigger and better than ever.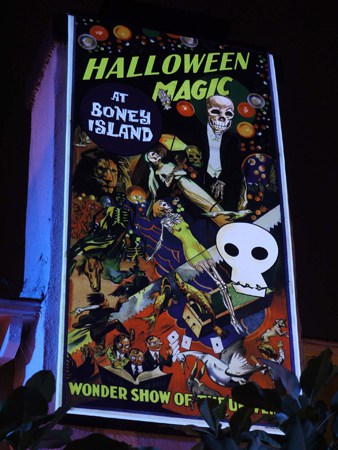 Boney Island is the brain child of Emmy Award winning producer Rick Polizzi (The Simpsons) and his friends, namely Rex Danyluk, owner of Aqua Dazzle. These two, along with a crack team of family and friends, spent months organizing this fantastic front yard. The show originally began as a few dancing skeletons with a Coney Island theme (which is how they got their name), but quickly grew and grew into a monstrous attraction, bringing people from all over Southern California to experience this one of a kind spectacle.
Rex Danyluk was kind enough to show We Are Indie Horror around his colossus display and shared a few secrets with us. This year, the house was themed as a magic show, complete with interactive magic tricks and a psychic skeleton. Rex puts on the water show, which is also his full time job. He uses florescent dye in the water along with black lights to give it the eerie glow, with a four story tree house covered in jack-o-lanterns as a backdrop. The tree house, by the way, you can go into for only $10 and is also decorated for Halloween. It allows for a unique and beautiful view of the entire display.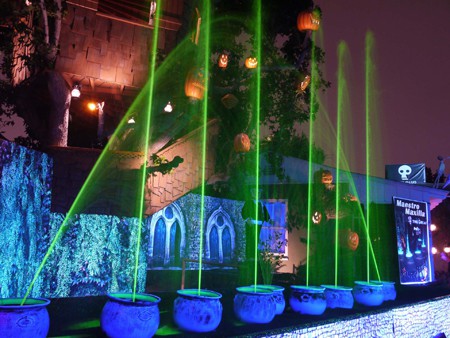 The decorations go up early. With lights and motors beginning to be put into place in August and skeletons and props dropping in September thru October. To tear everything down is a two week period. Rex told WAIH that the electric bill for the month of October is expected to be somewhere in the ballpark of $3,000. They have donation bins set up, as well as a merchandise table to help offset costs, but according to Rex it is definitely worth every penny. "We just want to put on a show."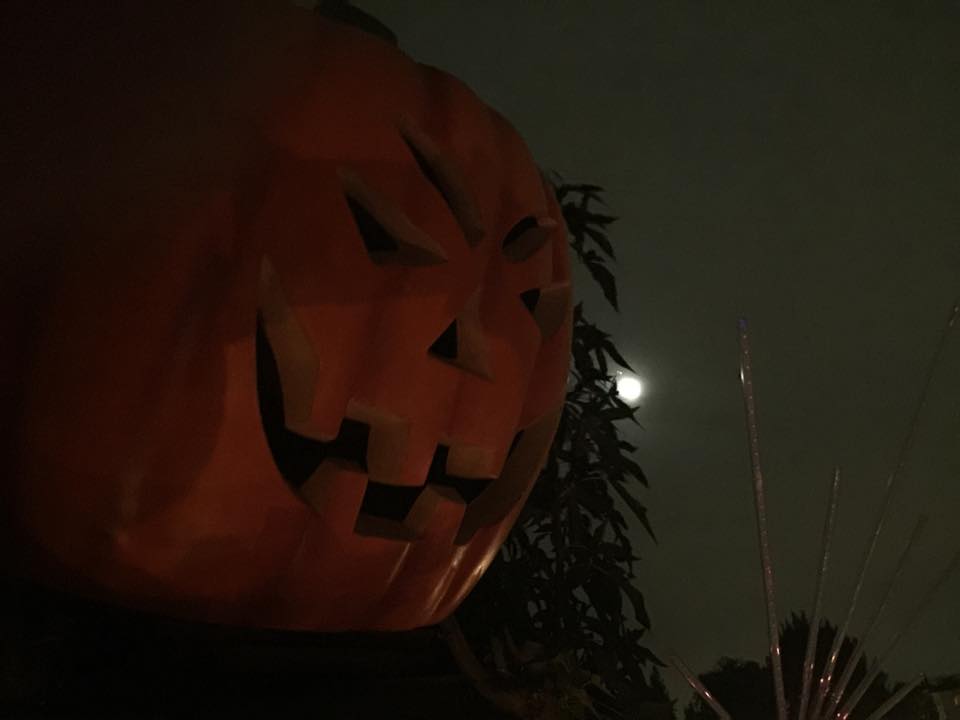 This house has everything from silly magic tricks gone awry to interactive tricks like blowing out candles through a window. Perhaps one of the most impressive parts of this yard is the Hauntington Gardens, where the plants come alive and the shrubbery sing Halloween classics. There are even a few photo opportunities themed perfectly with the magic show's surrounding.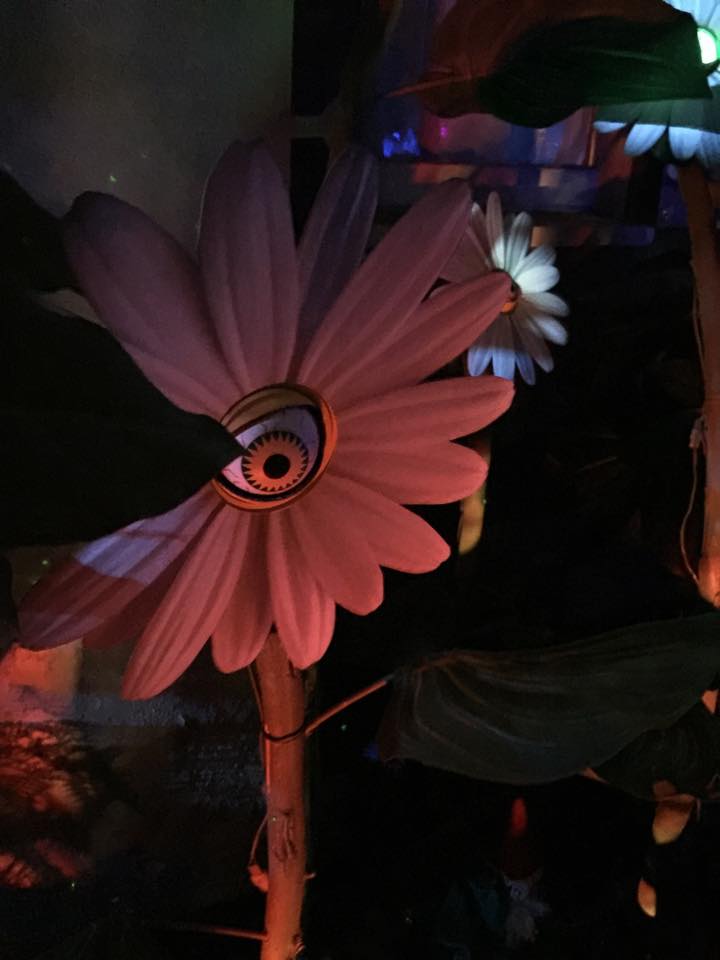 Most of the Boney Island show transforms into a Christmas spectacular at Rex's house in Encino. This house boasts over 30,000 lights, and a much larger water show. How much larger? Well Rex told us that he used only one water pump for Boney Island, and an astonishing seven pumps for Chrismtas.  Yes, that is a lot of water for a drought ridden state, but don't worry, all of the water is recycled and reused for the water show.
Boney Island will be open every night this week at 4602 Morse Ave. Sherman Oaks, CA 9423 from 7-9 PM. You can learn more and see some cool pictures at the Boney Island website